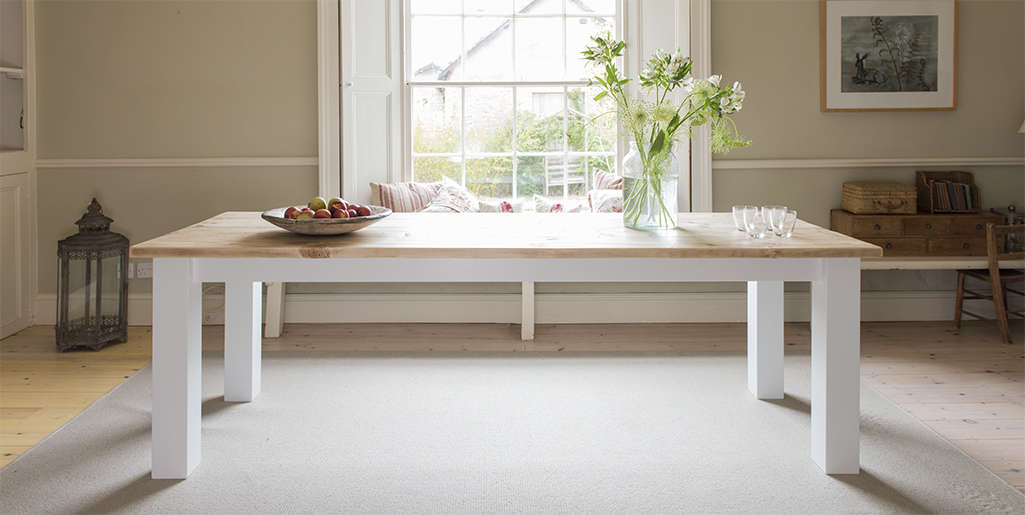 Create the Look - Timeless Kitchen
The neutral colours and clean edges from a square leg frame and reclaimed pine top will create an elegant, timeless style.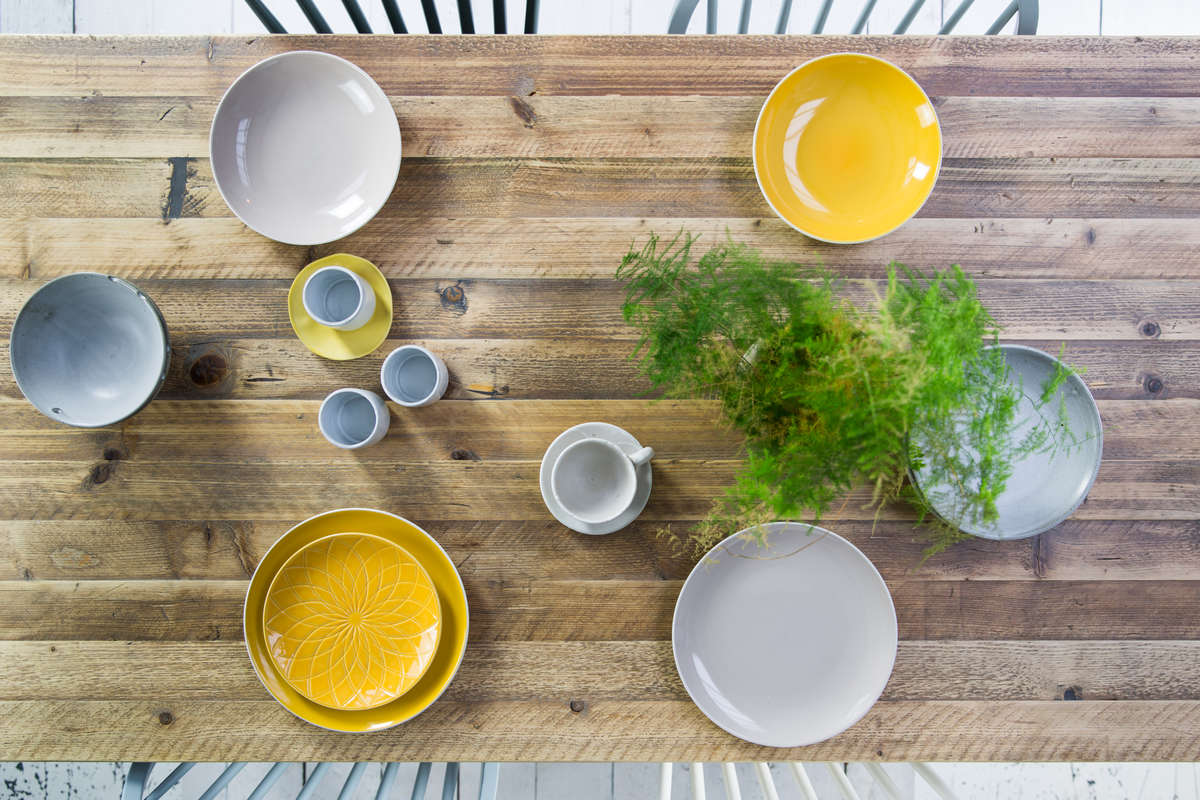 Reclaimed Wood is an unexpected choice for the table in a timeless kitchen, but it works brilliantly adding a little character. You could also choose the slightly smarter, Prime Oak, to give a smooth finish to the room.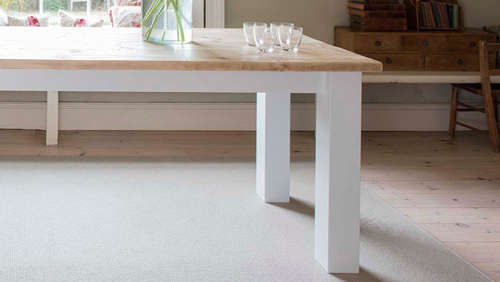 The square frame suits the timeless kitchen, and keeping the colours neutral will go a long way in making sure your table never feels dated. We normally use Farrow & Ball paint for our table legs, and this ties in with the timeless look perfectly.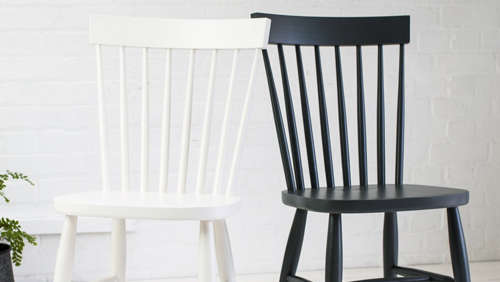 Look no further than the Spindle Back Chair to complete the look. These elegant chairs work so well in the Timeless Kitchen, with the smooth, clean lines and tapered legs. Keep them to the same colour as the table legs and they will look very striking indeed.