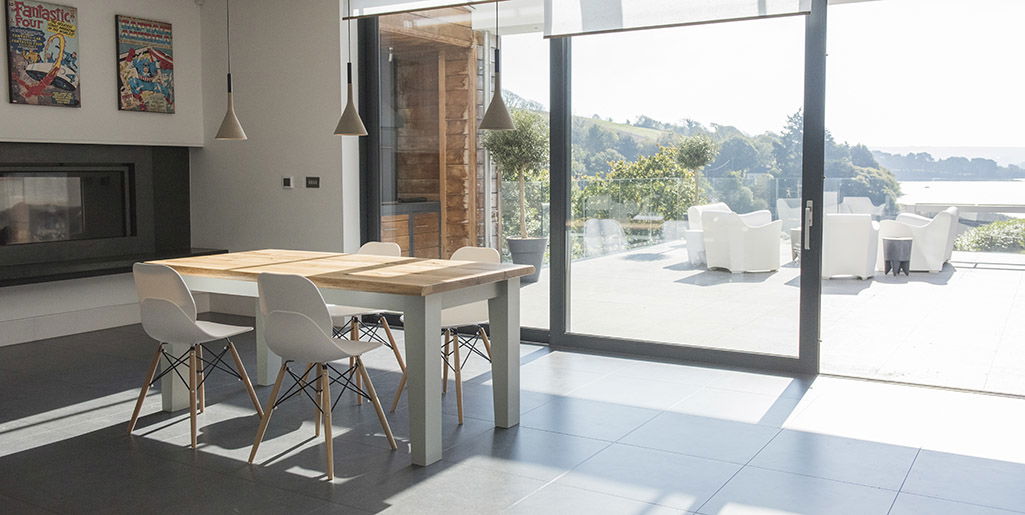 Create the Look - Contemporary Kitchen
Square leg frames work really well in a more contemporary environment, and you can pick chairs to enhance the look.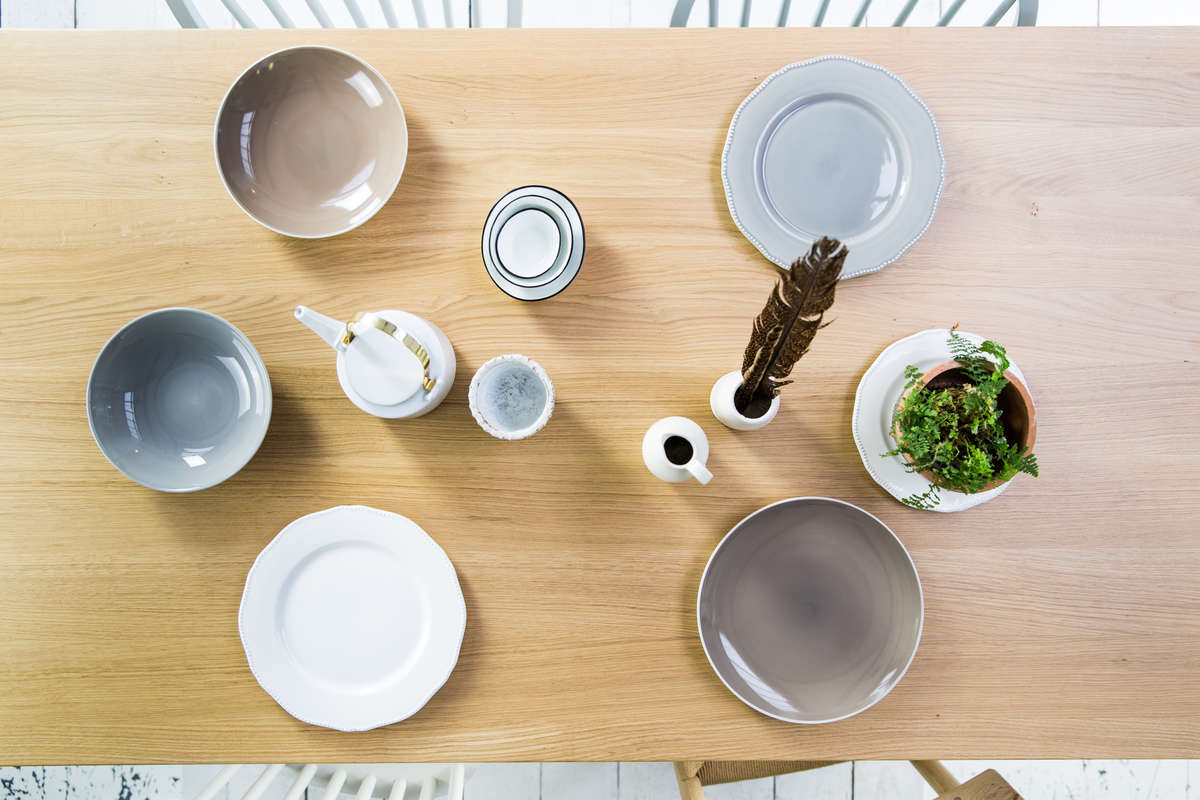 Prime European Oak is an excellent choice for the contemporary kitchen. It has a very clean, smooth finish and the wood is free of knots, splits and blemishes. Using this table top in your contemporary kitchen will help to keep things looking smart and up-to-date.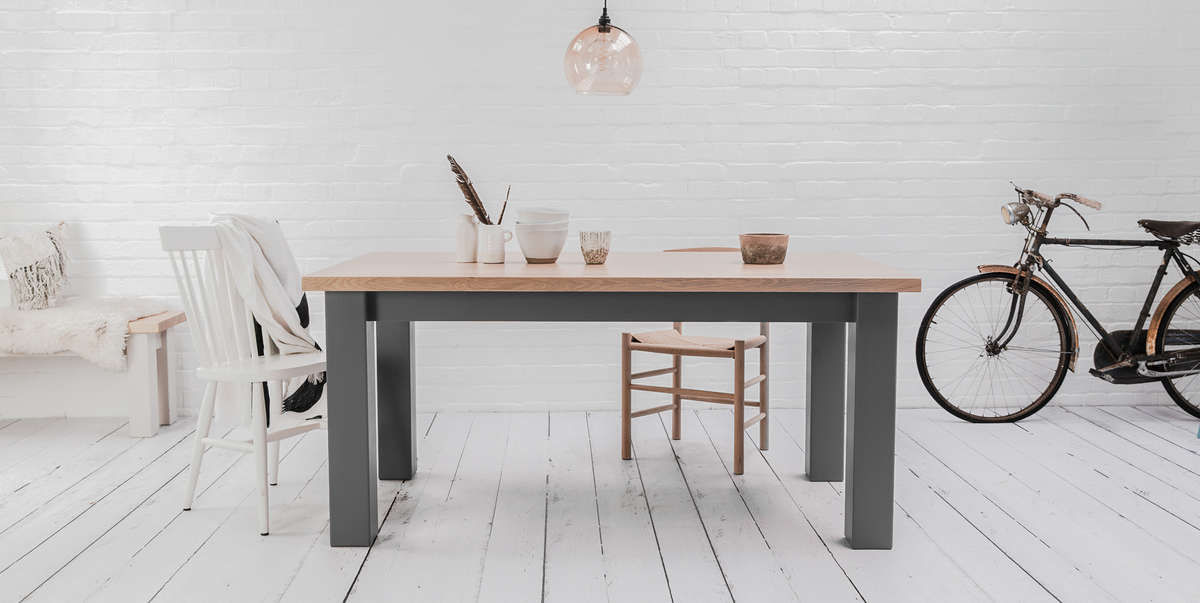 It's got to be the contemporary square legs for this style of kitchen. If you want to keep things very clean, then using a natural colour on the legs will work really well, but we'd encourage you to play around with colour a bit, as a bold, bright finish can really look great in a contemporary kitchen.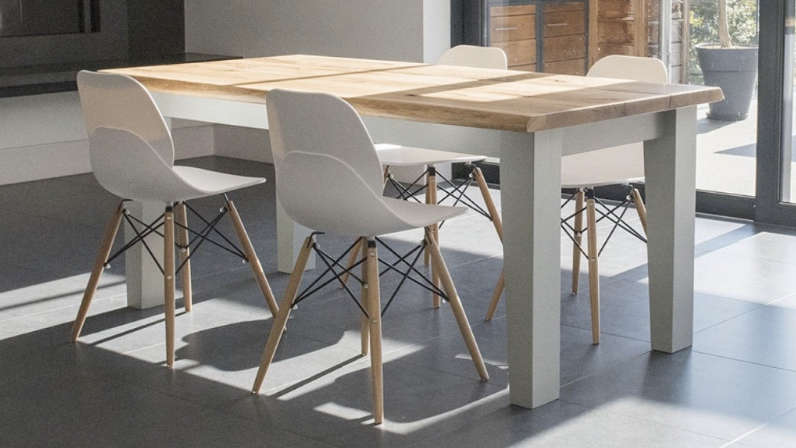 When it comes to the rest of your contemporary kitchen, here are our top tips:
1. Maximise natural light and openness
2. Keep lines clean with sleek kitchen cabinets and clever storage
3. Opt for a background of clean colours - whites and greys work well
4. Pay attention to lighting - you can have a bit of fun and creativity when choosing your lights so shop around.
5. Tiles are great! We love tiles both on the wall and on the floor in a contemporary kitchen.
GALLERY
Here are some contemporary kitchen examples (photos courtesy of some of our customers!)