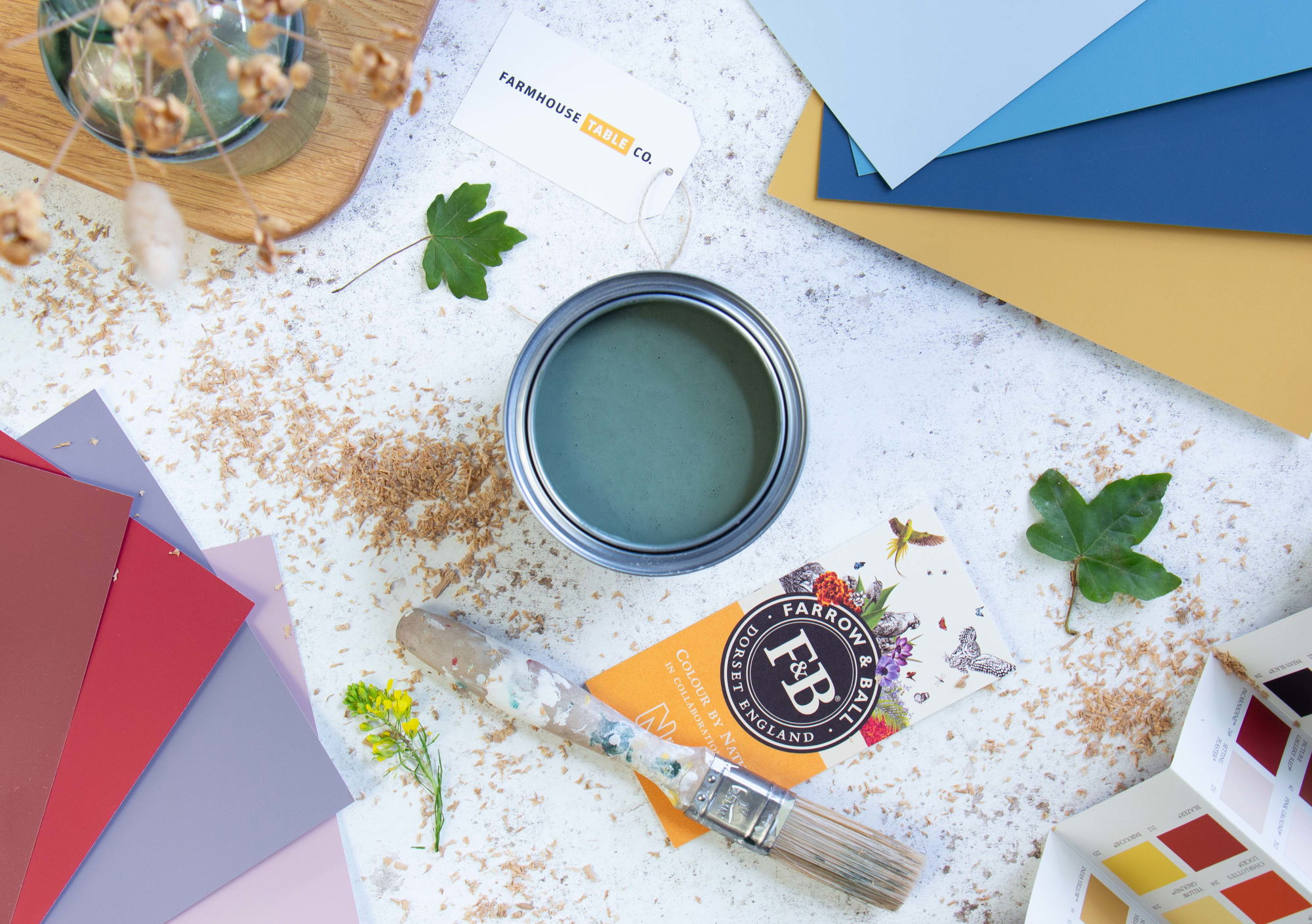 Find Your Perfect Colour
We can paint your table, chairs, benches and sideboards any colour you want! We use Farrow & Ball's modern eggshell paint for a rich long lasting coat. Use the groupings below to find your ideal colour.
Maximalist Colours
For those of you who like bold, bright colours, here are some of the maximalist colours that have proven the most popular.




Minimalist Colours
Prefer a more subtle, simple approach with no-fuss design and clean lines? Here are the most popular minimalist colours







Popular in 2021
These are the colours everyone is talking about!




Not ready to choose a colour?
We can get your order started without a colour choice selected at the time of placing your order. Just add the letters TBC to the colour box when prompted for your colour choice on the product page. When we are ready to start painting, we'll be in touch to get your final choice.
What can we paint for you?