Choosing a Colour Scheme - Adding the Finishing Touches
Once you've got the colour of the walls and other bits sorted out, then it becomes a bit easier to choose the colours for your furniture. Ask yourself the following three questions, and you should narrow down the choices a little.
1. What look are you aiming for?
Playing with paint to create personality will really pay off, and this is where the Farmhouse Table Co comes in. With our tables, benches and chairs, you can choose any colour you like. The first thing to decide is, what look are you trying to achieve?
Subtle and Understated - look at neutrals and stone/grey colours. This works well in more sophisticated rooms, or classic country homes.
Big and Bold - if you want to make a statement then reds are an obvious choice, but how about a bright yellow? Play around with a few different ideas before settling on your final choice.
Cosy - look for warm, earthy tones to get that cosy feeling, especially if you have neutral colours on the walls and floor.
Clean and Contemporary - think about keeping things light and uncomplicated. You could choose more primary colours, or a clean white.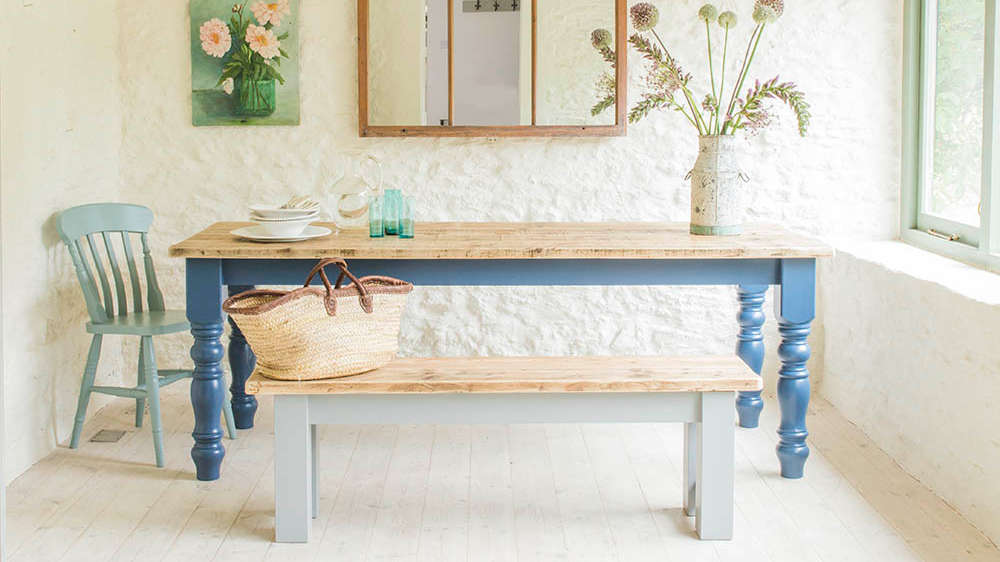 2. Do you want to keep colours consistent?
You may prefer to keep colours fairly consistent, with the table legs matching the colours of the cupboard doors or skirting (and even the walls). This is a classic approach and tends to keep things looking very clean and smart.

Alternatively, you can mix things up a little. Doing this can add a sense of fun in a quirky home. You can happily have the table legs one colour, the cupboard doors another and the chairs another. What you want to ensure is that all the colours work well together and don't fight each other.
Farrow & Ball Colour Tips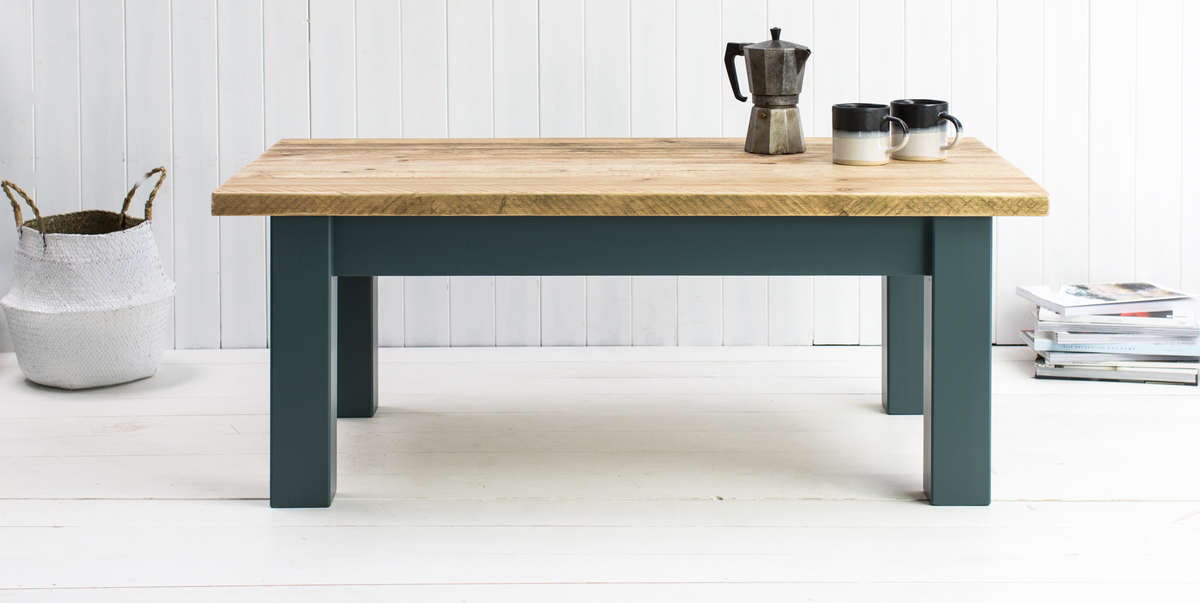 3. What colour do you like?
This may sound obvious, but it's important to consider it. If you really love blue, then maybe choose a blue. If you hate red, then don't choose that even if it really suits the room. At the end of the day, you are the one who has to live with the colour, so it may as well be one that you enjoy!