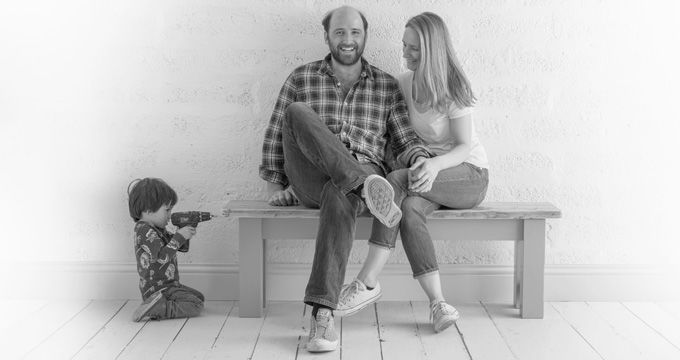 Sam's passion for furniture making stemmed from his father (who also owned a furniture company) and whilst growing up, Sam spent many a day tinkering in his father's workshop mastering the craft of wood work. In 2013, following an unusually exciting career skippering large yachts for the wealthy and driving boats for Hollywood movies, Sam decided it was time to settle down and embrace family life in Devon. Whilst working on his home renovation, Sam was on the lookout for a well designed, good sized kitchen table that had a pop of colour. On struggling to find such a table, he decided to make his own. With friends and family commenting on how much they loved the table, Sam started to make a few more and they sold well and the business grew into what it is today.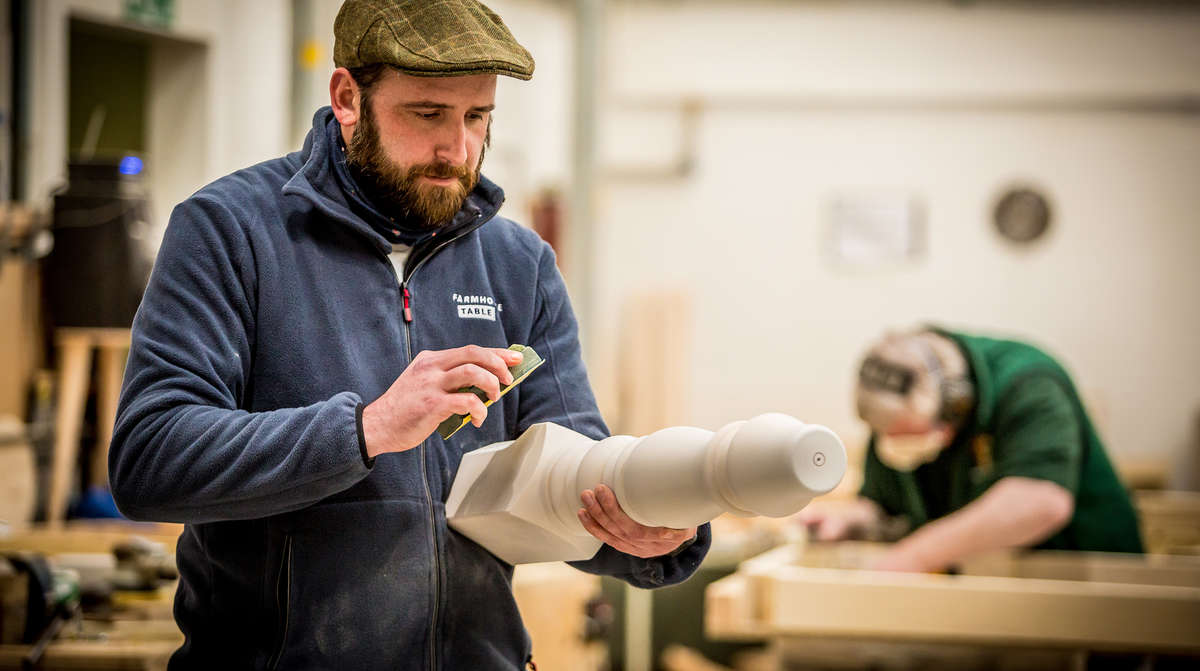 Our Ethos
Keep it Local - Make it Beautiful - Ensure its Sustainable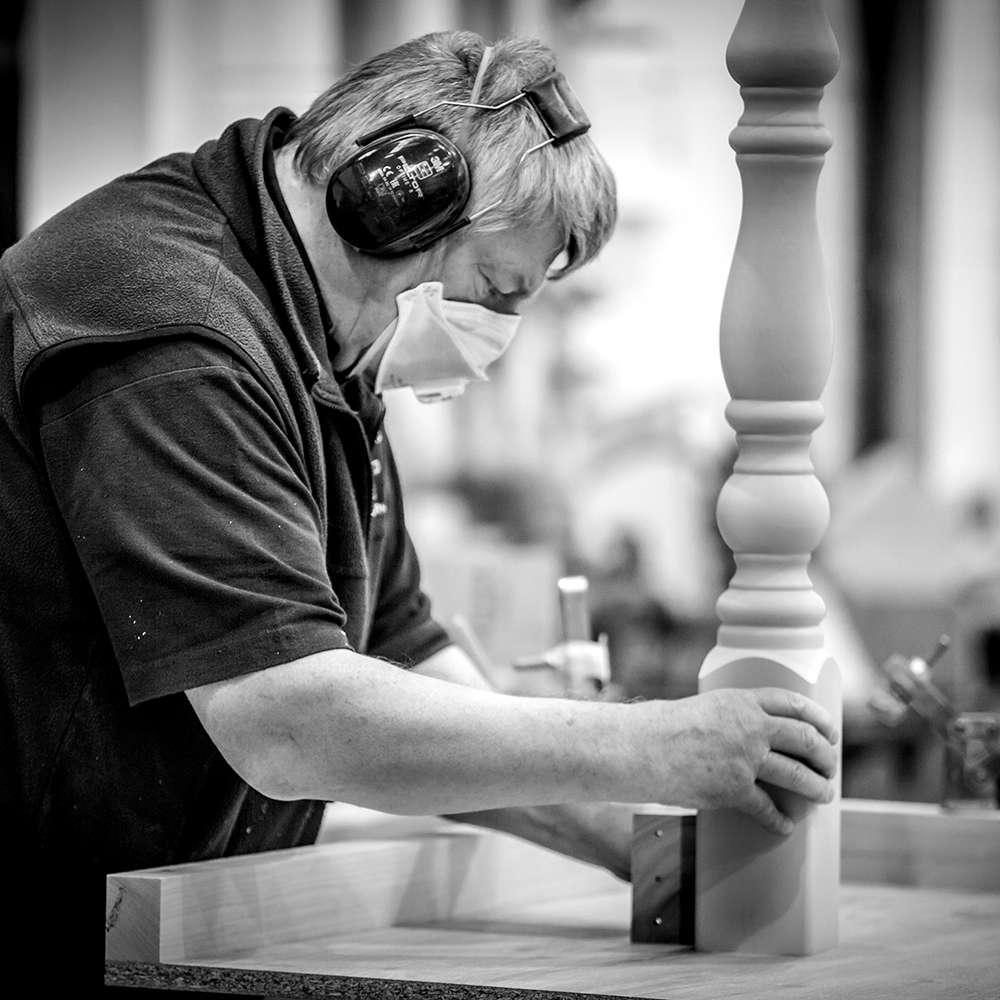 Made in England
All our tables and sofas are made right here in England, by true English craftsmen. Keeping it local will always be the way we roll, employing the greatest people and ensuring the best practises.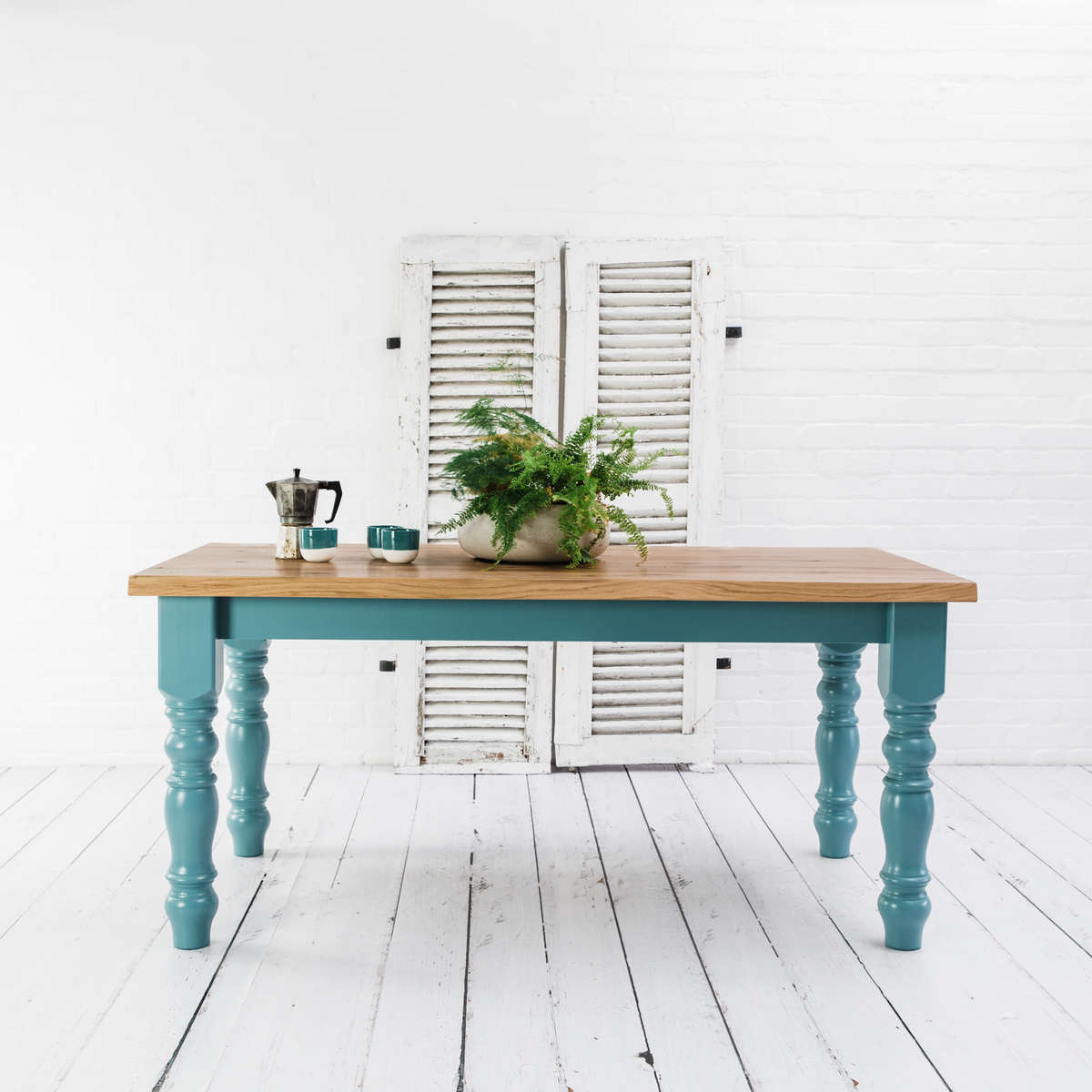 Our Style
We keep things clean with a pop of colour. As colour becomes an integral part of re designing our homes, we offer the opportunity to throw some colour where you'd least expect it. Our style is simple, nothing fussy, just beautiful designs for todays homes.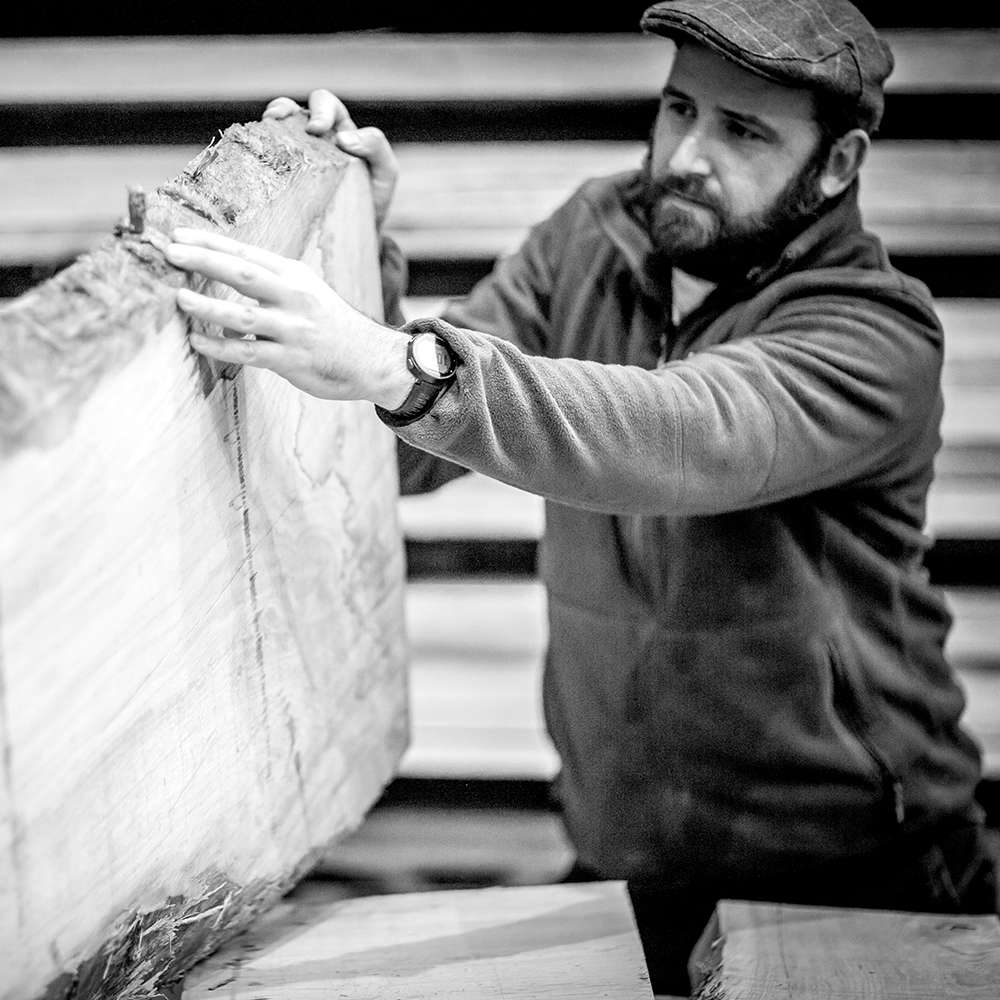 Ensuring Sustainability
We ensure all materials come from sustainable sources. All are from FSC certified, responsibly managed forests, ensuring environmental, social and economic benefits.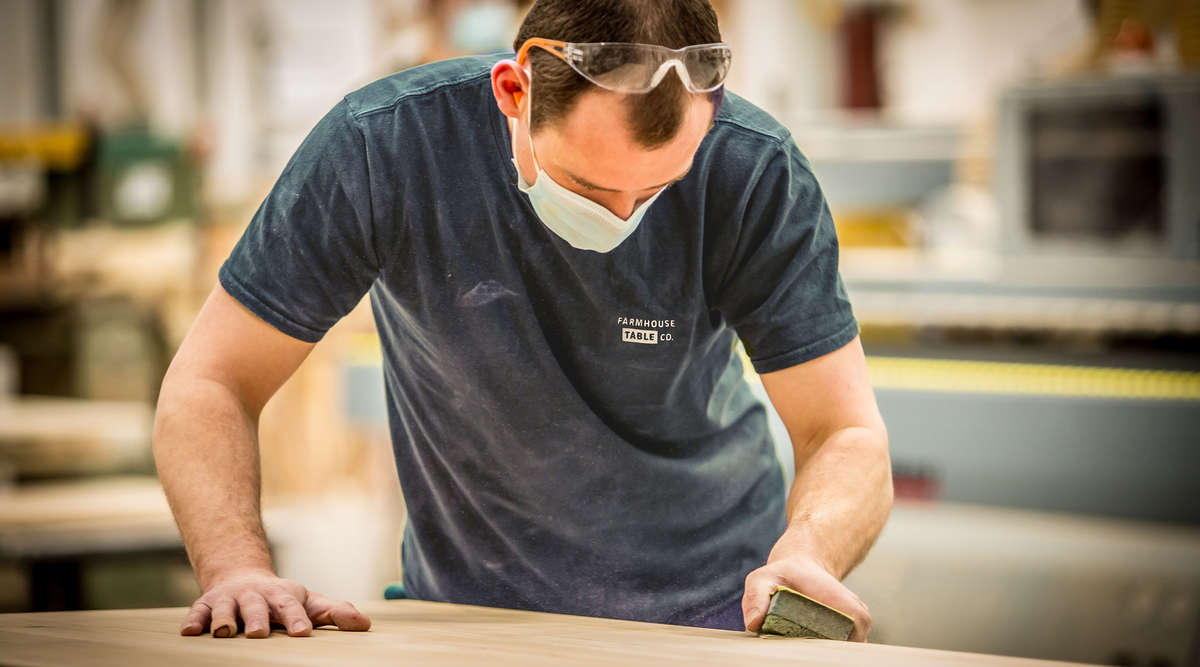 Come and visit us
Based in the foothills of Devon, our workshops are a hive of activity from testing and developing new products to applying that final coat of paint to a chair. We have sprayshops, workshops, even our own photographic studio and soon to come will be a lovely showroom to view everything we do.
If you're heading southwest for a mini break or just fancy a getaway for a few days, let us know your coming and we'll show you the different styles we offer. However, as everything is made to order, please be sure to book an appointment so we can make sure we have the right items here.

Give us a call and we really look forward to meeting you.
01803 362368